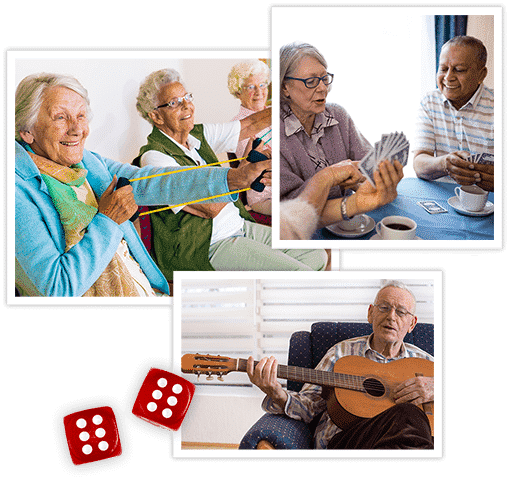 Our Story
The Oars began with a new vision for senior living. A community focused on promoting dignity and self-worth through stimulating group activities, wellness programs, and engagement in everyday life skills.
Inspired by our combined years of experience, we set out to create a place for the young at heart. After much learning, planning, and development, we're proud to welcome you to The Oars!
We'll work with your family to provide support and peace of mind as your loved one transitions to senior care. And as their needs change, our compassionate staff and adaptable programming ensures that your loved one receives support and care with the comforts of home.
The Oars is founded on values and daily principles for inspired living gleaned from years working in senior care, and practiced by our caring team each day.
Bringing Quality Experiences to Your Manner of Living.
Redefining the Culture of Care
Innovative
The individual, the environment and interpersonal relationships are most important when designing programs and services for seniors. Assessing compatibility in each of the above areas leads to more effective daily programming.
Engaging
We have learned that individuals respond to opportunities that they find valuable…and can be very practical in choosing how their days are spent. We explore what's shared as most important to each resident and move forward in planning.
Interactive
We provide opportunities for connecting and interacting as a community. It is widely known that contributing to our own well being boosts confidence, creates independence and provides a greater sense of self esteem.